The Feilding Flying Club welcomes all with an interest in sport aviation. Whether you are into microlights, amateur built or general aviation our club has an eclectic mix of members representing many aspects of sport aviation. If you are looking at learning to fly we can offer top notch tuition at very competitive rates. Why not take a trial flight with one of our instructors who will give you a taste of what it's like to be in control of a flying machine.
We are situated at Feilding Aerodrome. Our club room is at the western end of the aerodrome. Just turn left at the gate and drive a hundred meters or so. If you are flying in at the weekend there's bound to be someone around. Pop in for a chat and a coffee.
If you are on a cross country and need a bed for the night we now have a two bed bunk room. Get in touch with one of our contacts for more details.
For information on becoming a pilot see our Learning to Fly page. If you'd like to book a flight or simply want more information just get in touch with one of our contacts.
A few important things to know:
The Feilding Flying Club (FFC) is a club and not solely a flight training centre. This means that the club's prime purpose is to provide members with aircraft to fly and gather in a friendly social environment to talk and enjoy the company of aviation minded people. We also train members to fly them but this is not our main purpose!
The FFC is an organization operating microlight aircraft under CAR Part 103. This means that to fly a FFC aircraft solo you MUST belong to FFC which is a RAANZ affiliated club AND hold a RAANZ Microlight pilot Certificate. (You are not entitled to fly a pt103 aircraft on a PPL/CPL/ ATPL unless you also have a current microlight certificate.)
You are not entitled to fly a GA (pt91) aircraft solo with just a microlight pilot certificate. You are entitled to transfer some of your microlight hours to qualify for a PPL, CPL but this is a very small part of the required hours.
The FFC relies on volunteers who are dedicated to serving the club.
ALL FFC members are involved in running the club and promoting a good club culture. Our instructors are highly motivated people who do their best to ensure that all members are trained to the highest standards. Please respect them and acknowledge that they are giving up their time for our enjoyment!
From the 3rd of December 2021 New Zealand moves to the COVID Traffic Light system. The Feilding Flying Club committee requires that from this date all activities involving the club assets (club rooms, facilities, and aircraft) will require valid current Covid Vaccination Certificates for all vaccine eligible persons. This includes trial flights and private flying (with or without passengers), or just visiting the club rooms for social activity/comfort stops. Our committee needs to protect key members that keep the club going i.e. maintenance and instructors, but also protect our older members who are an integral part of our club.
Operating with vaccination certificates will allow our club to function (as per guidelines) at all levels.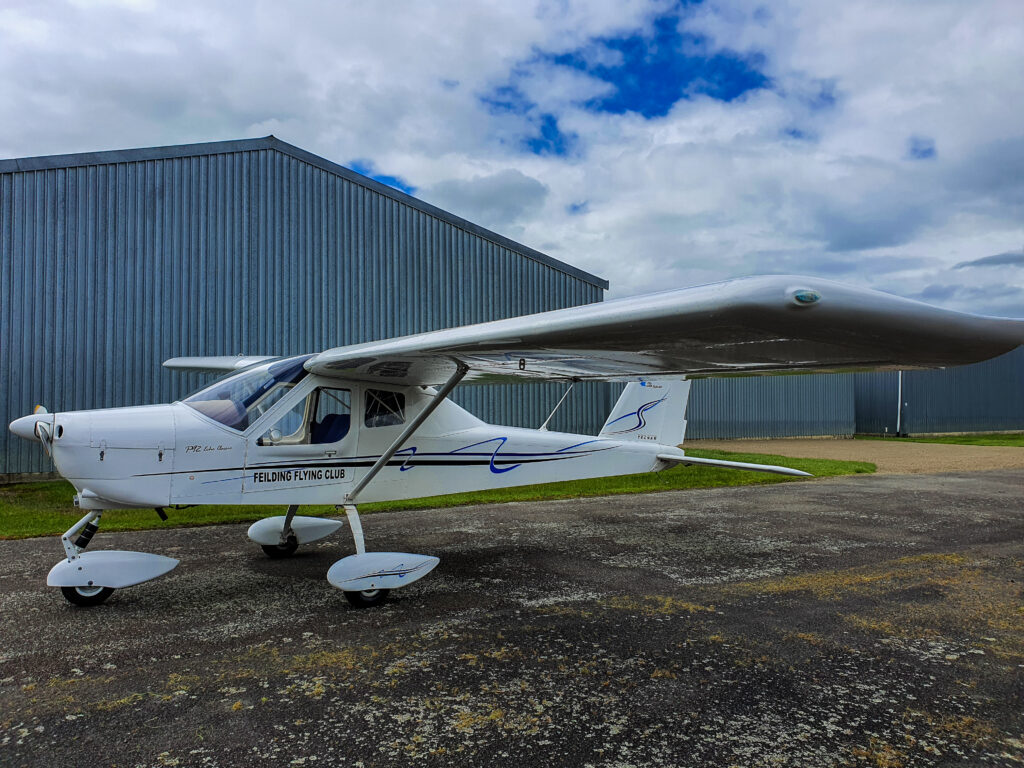 Our Tecnam P92 Echo (nicknamed Trudy after it's call sign TRD) is a fantastic ultralight with great flying characteristics that make it perfect for beginners. For this reason, we primarily use this aircraft for Novice student pilots to get them comfortable to get to their solo.  
FUEL CONSUMPTION: 15 L/HR
HIRE/TRAINING RATE: $140/HR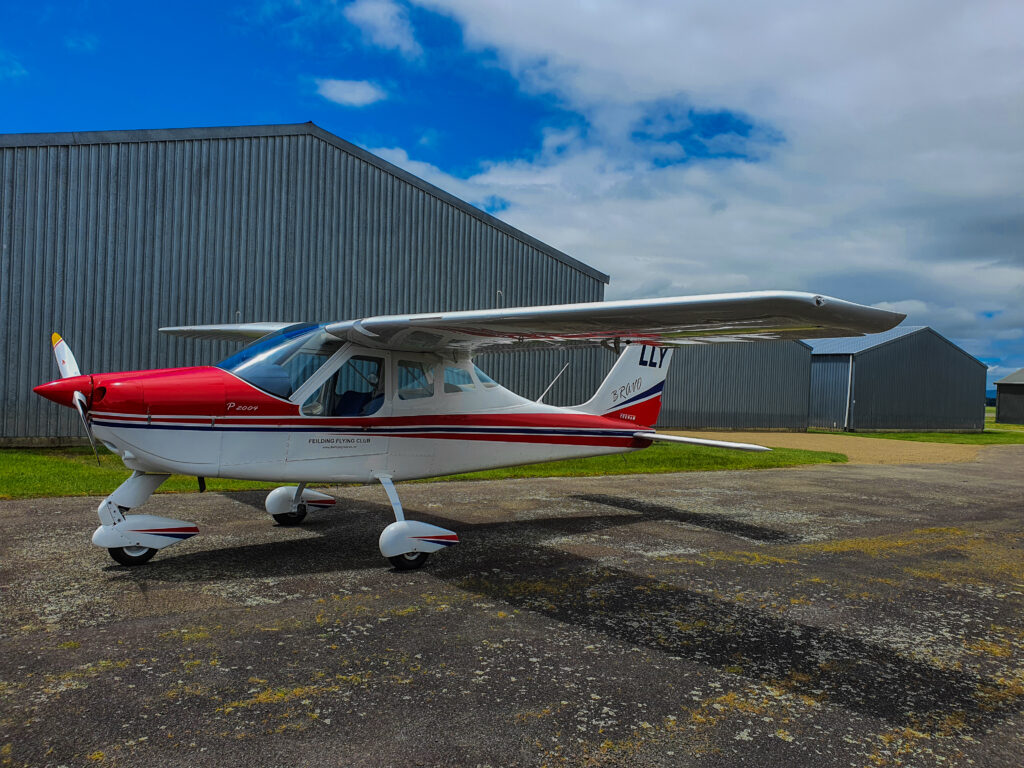 Our Tecnam P92004 Bravo (nicknamed Lilly after its callsign LLY) is a natural cross country work horse due to it's wider wingspan, greater horsepower, and higher cruise speed. Lilly is commonly used by more advanced students and hired by rated club members.
FUEL CONSUMPTION: 20 L/HR
HIRE/TRAINING RATE: $150/HR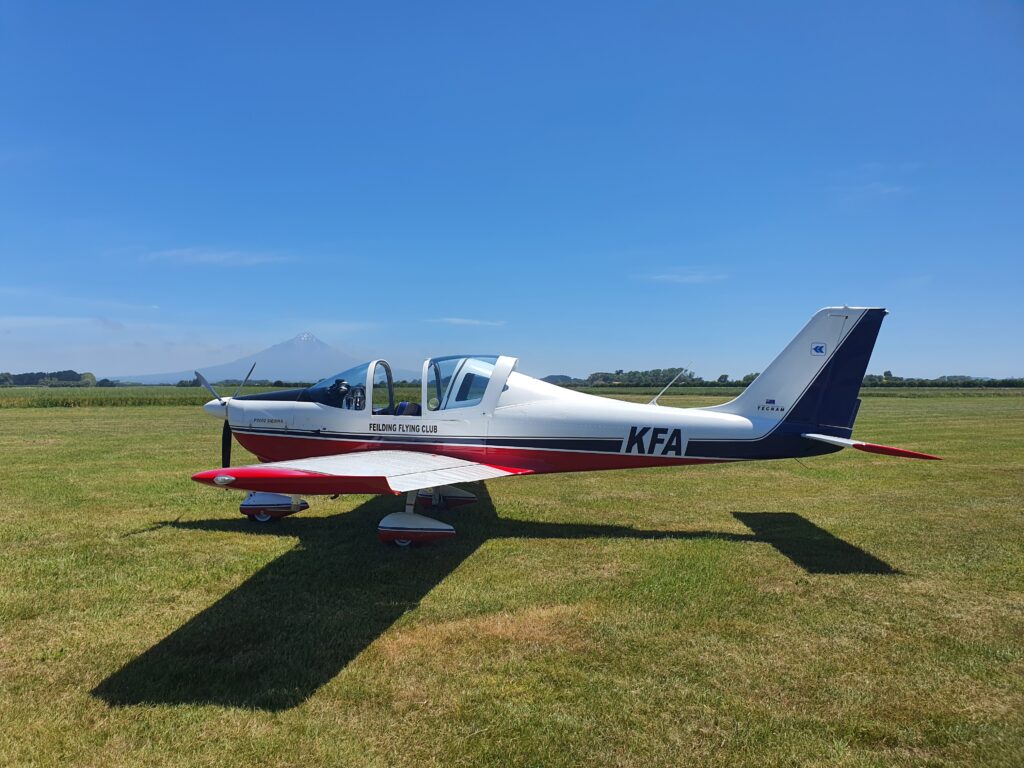 TECNAM P2002 SIERRA - KFA
The Club has now obtained and fully purchaced a 3rd aircraft . The new aircraft is a Tecnam Sierra, which adds a welcomed low wing configuration option to the fleet of available aircraft. With similar performamnce to the Bravo, the Sierra makes for a nice cross country cruiser.
FUEL CONSUMPTION: 20 L/HR
HIRE/TRAINING RATE: $150/HR
Whether you're unsure if flying is for you and you want to get a feel for it, or you've got all your ducks in a row and are ready to start your new adventure, getting a trial flight is a fantastic way to get a taste of what it's like to be behind the controls of an aircraft.